Welcome to space that creates opportunities! We worked with award-winning Medusa Group architects to design the building, its interiors, and equipment to fit in with our educational philosophy of dialogue, interdisciplinarity, and creativity.
Our students enjoy the most modern school building in Poland, equipped with themed laboratories, a sports hall, and numerous rooms for individual and group work. Classrooms feature innovative Harkness Tables, where students actively partake in discussions with their teacher and colleagues around a table; this is key to realising our core teaching philosophy of dialogue.
Have a Look at Our Campus
---
---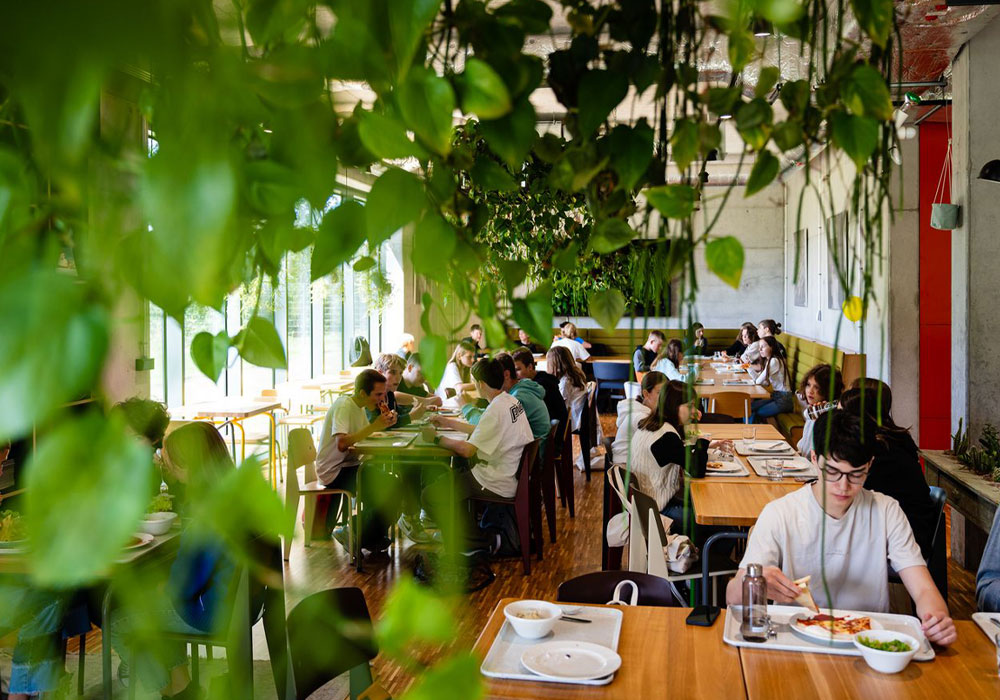 Prizes and Awards
Our building, designed by Medusa Group, has been recognized internationally and awarded:
PLGBC Green Building Award 2017 for the best ecological pre-certificated building in the competition of the Polish Building Society.
The Architectural Prize of the Mayor of Warsaw 2017 in the category Best Public Service Building.
LEED 'Platinum' certificate for its low energy consumption design and the sustainable use of construction materials, including recycled and non-toxic local materials.
Best Public Service Architecture in Poland, the European Property Award 2019-2020.
ICONIC Awards 2020 / Innovative Architecture.