Sport is an essential part of working with students in AHS.

We believe that sport contributes to not only forming our bodies, but also character. It is especially important throughout the learning proccess, team work and building personal resilience.
Each student needs to participate in training lessons of at least one team sport. Each student has also possibility to do individual trainings.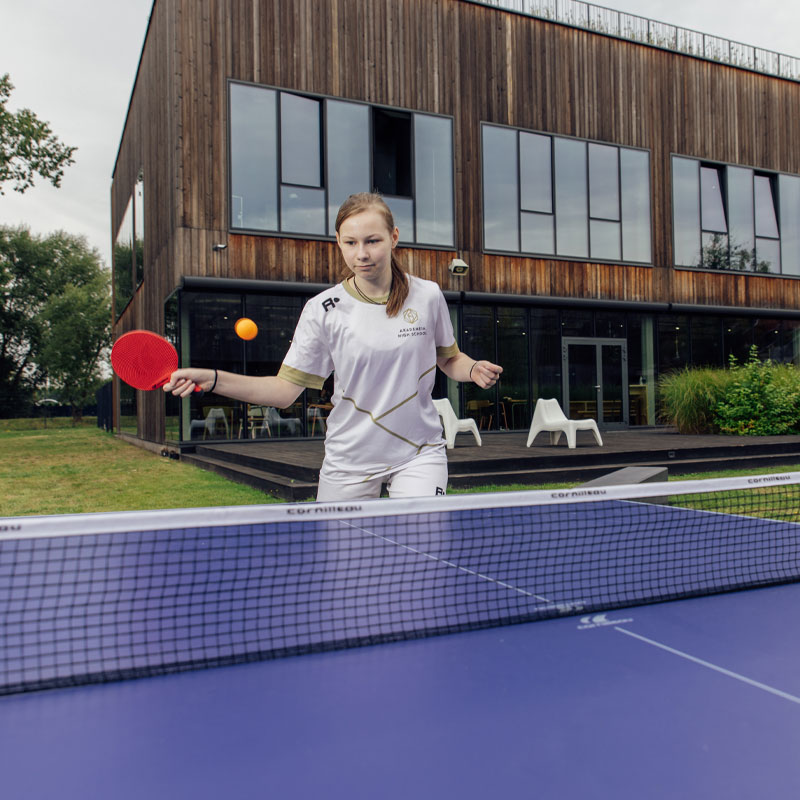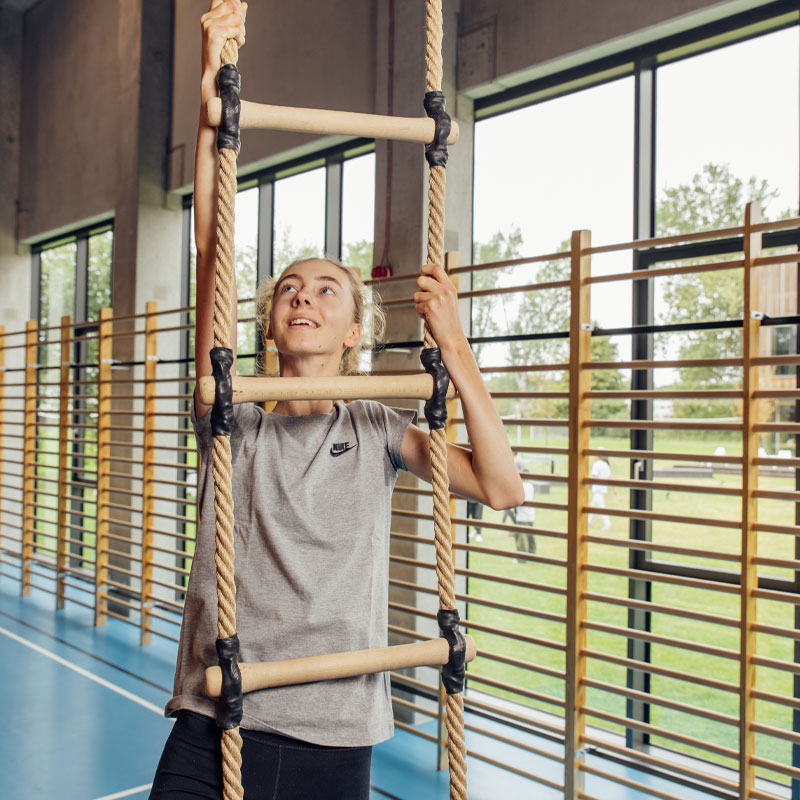 Physical education lessons in Akademeia are conducted in a modern, multi-functional sports hall, which allows us to run a wide programme of sports activities: from gymnastics through all indoor team games, and even tennis and badminton. In addition, we have our outdoor sports pitches, including volleyball and football.
The sports hall is available to students not only during classes, but also during breaks. Students actively spend time in it between academic lessons.
A variety of sports and physical activities are also available every day after-class. The offer changes from year to year and includes, i. a., basketball, volleyball, yoga, badminton, table tennis, tennis, cross fit.
Akademeia runs sports teams that represent the school in various inter-school competitions throughout the whole year.
"Sport plays an invaluable role in the physical and mental development of young people, therefore, physical activity should be an integral part of their lives."
Maciej Domoradzki, Director of Sport Department